State Board: New York State Board for Massage Therapy
CEs Required: 36 hours/ 3 years *
Required Qualifications: Didactic instruction may be provided by persons who are not licensed by New York State as massage therapists, but the practical application of such modalities and techniques must be done by licensed massage therapists, or those otherwise authorized, when continuing education occurs within New York State.
Acceptable CE: Subject matter must contribute to professional and clinical massage therapy skills, as opposed to business practices.
Unacceptable CE: Reiki, Feldenkrais and Alexander Technique and appearance enhancement are not accepted by NY Sponsorship.
Entity Liable for Approving CE for State: State Board
CEs Allowed Online: 36
Mandatory Number of Hands-on CEs: None
State Board Website: http://www.op.nysed.gov/prof/mt/
36-hour Anatomy and Pathology package for $75
The Somatic Arts and Sciences Institute is sponsored by the NCBTMB to offer our online continuing education courses for New York State massage therapists. That means that when you take our courses you will receive certificates of completion from us AND from the NCBTMB.  The certificates from the NCBTMB come by email after you have finished all 36 hours and those are the ones you will use when you recertify with the New York state board. If you look on the list of approved providers for New York state you will find that they accept the NCBTMB certificates. Do not be confused if you do not see our company name on the approved provider list, these courses can definitely be used for your license renewal.
To enroll in this discounted 36-hour Anatomy and Pathology special click the button below.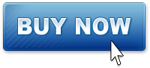 What is included in this package?
All of the courses at the Somatic Arts and Sciences Institute are presented in 3-hour books that can be downloaded to your computer, tablet or smart phone, or can be read on our website. This 36-hour package is only $75 and includes all of the following courses:
Anatomy and Pathology Courses
APR001 Controlling Infectious Agents in the Massage Room (3 CE Hours)
APR002 Pathology of the Integumentary System (3 CE Hours)
APR003 Musculoskeletal Pathology for Massage Therapists (3 CE Hours)
APR004 Conditions of the Nervous System for Massage Therapists (3 CE Hours)
APR005 Conditions of the Cardiovascular System for Massage Therapists (3 CE Hours)
APR006 Diseases of the Immune System for Massage Therapists (3 CE Hours)
APS001 Advanced Anatomical Language (3 CE Hours)
APS002 Massage Therapy and Temporomandibular Joint Disorders (3 CE Hours)
APS003 Massage Therapy and Fibromyalgia (3 CE Hours)
APS004 Massage Therapy and Lupus (3 CE Hours)
APS005 Massage Therapy and Sciatica (3 CE Hours)
APS008 Fundamentals of Geriatric Massage (3 CE Hours)
Not sure how to take our online courses?  Click here for a simple tutorial.