Nevada massage therapists are required to take 12 CE hours of courses each year. You can take all of those here with us for only $30! We are an NCBTMB approved provider and all of our courses are accepted by the Nevada Massage Licensing Board.
12 Hour Massage Therapy Continuing Education Packages
All of the packages on this page are bundles of 4 different 3 hour massage therapy continuing education courses (12 hours total). Each of our 3 hour courses normally costs $25, so getting four for only $30 is a fantastic deal!

The Fundamentals Package (12 Massage Therapy  CE hours for $30)
ABS001 Fundamentals of Traditional Chinese Medicine (3 CE Hours)
APS008 Fundamentals of Geriatric Massage (3 CE Hours)
EMS002 Fundamentals of Prenatal Massage (3 CE Hours)
EMS003 Fundamentals of Hot Stone Massage (3 CE Hours)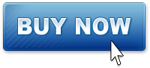 The Business of Massage Package (12 Massage Therapy  CE hours for $30)
BMS001: Massage Business Bookkeeping (3 CE hours)
BMS002: Targeted Marketing for Massage Therapists (3 CE hours)
BMS003: The Wellness Center Model (3 CE hours)
BMS004: Client Retention for Massage Therapists (3 CE hours)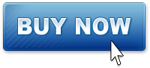 The Ethics Package Part 1 (12 Massage Therapy  CE hours for $30)
EPS001: Massage Therapy Roles and Boundaries (3 CE hours)
EPS002: Ethics in Massage Marketing (3 CE hours)
EPS003: Cultural Sensitivity for Massage Therapists (3 CE hours)
EPS004: Transference and Countertransference in Massage Therapy (3 CE hours)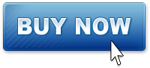 The Ethics Package Part 2 (12 Massage Therapy  CE hours for $30)
EPS005: Confidentiality and the Massage practice (3 CE hours)
EPS006: Managing Dual Relationships (3 CE hours)
EPS007: Understanding Power Differential in Massage Therapy (3 CE hours)
EPS008: Continuity of Care in Massage Therapy (3 CE hours)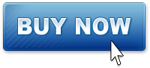 The A&P Package Part 1 (12 Massage Therapy  CE hours for $30)
(Anatomy and Pathology for Massage Therapy)
APS001: Advanced Anatomical Language (3 CE hours)
APS002: Massage Therapy and Temporomandibular Joint Disorders (3 CE hours)
APS003: Massage Therapy and Fibromyalgia (3 CE hours)
APS004: Massage Therapy and Lupus (3 CE hours)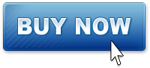 The A&P Package Part 2 (12 Massage Therapy  CE hours for $30)
(Anatomy and Pathology for Massage Therapy)
APS005: Massage Therapy and Sciatica (3 CE hours)
APR002: Pathology of the Integumentary System (Skin Disorders) (3 CE hours)
APS007: Introduction to Sports Stress Injuries (3 CE hours)
APS008: Fundamentals of Geriatric Massage (3 CE hours)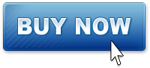 The A&P Package Part 3 (12 Massage Therapy  CE hours for $30)
(Anatomy and Pathology for Massage Therapy)
APS009: Massage Therapy and Sleep Disorders (3 CE hours)
APR001: Controlling Infectious Agents in the Massage Room (3 CE hours)
APR002: Pathology of the Integumentary System (Skin Disorders) (3 CE hours)
APR003: Musculoskeletal Pathology for Massage Therapists (3 CE hours)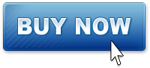 The A&P Package Part 4 (12 Massage Therapy  CE hours for $30)
(Anatomy and Pathology for Massage Therapy)
APR004: Conditions of the Nervous System for Massage Therapists (3 CE hours)
APR005: Conditions of the Cardiovascular System for Massage Therapists (3 CE hours)
APR006: Diseases of the Immune System for Massage Therapists (3 CE hours)
PSS002: HIV/Aids (3 CE hours)